OCA Launches in Pakistan
Pakistan has had a history of near self-sufficiency in cotton. Over recent years though, the share of cotton production has declined. Pakistan has become a large net importer, unable to keep up with factory exports. The country had no significant history of organic cotton farming, especially since the introduction of genetically modified cotton.
OCA decided to step in and make a difference. After a successful pilot implemented in 2021-22, we launched our fieldwork in 2022. But unfortunately, tragedy struck the country during the summer of the same year, with floods affecting millions of people and over one million hectares of agricultural land. Notably, the Balochistan and Sindh provinces were hit by the hardest floods, with damaged public infrastructure and stagnant water being a significant threat to the population.
Beyond that, crop losses, especially cotton, were severe, disturbing the livelihoods of arming communities and the country's GDP. So, in September 2022, OCA called for relief funding mobilized through our local partner WWF-Pakistan. We encouraged our community to donate to immediate support rural cotton farms in the affected regions.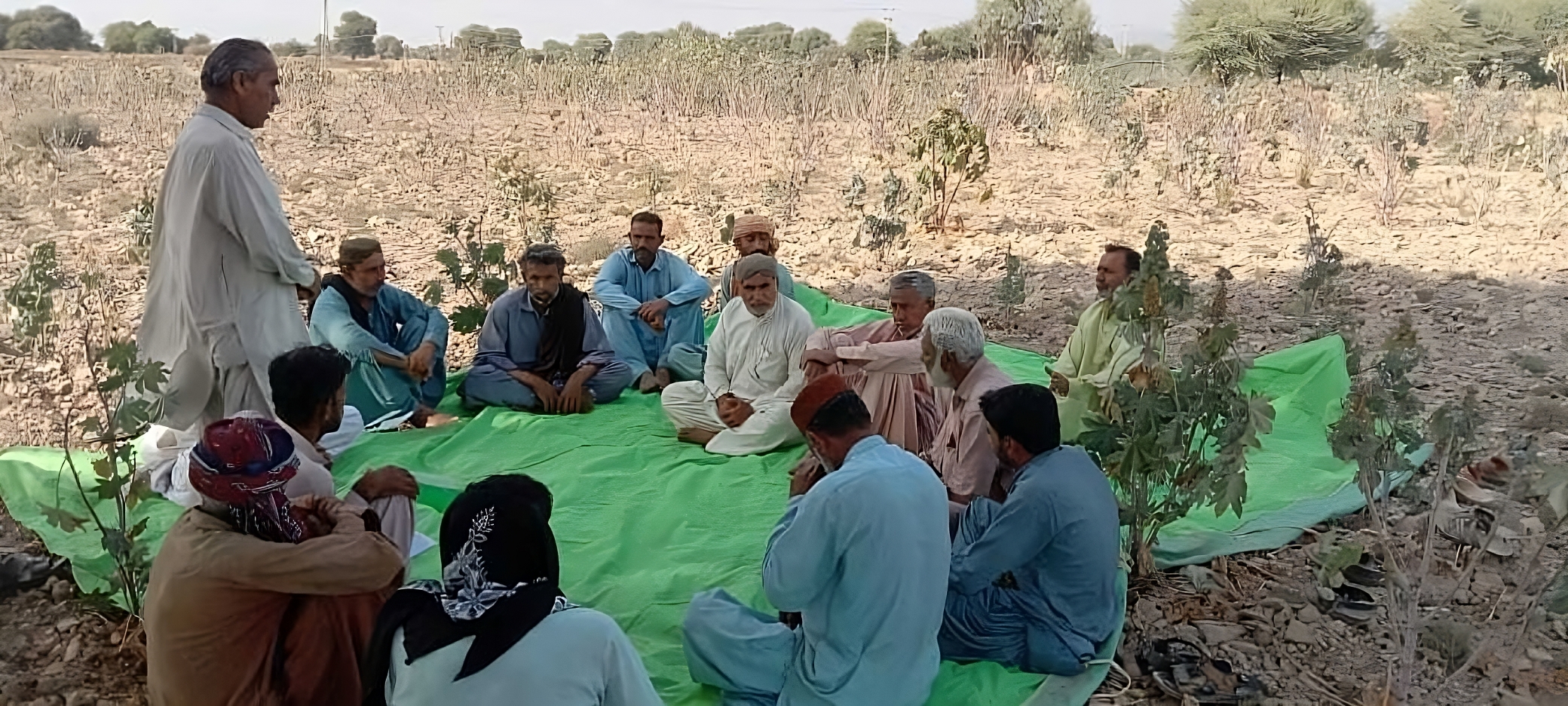 "Thanks to the financial support of our textile partners and international organisations, such as OCA, we have supported the organic cotton farmers of Barkhan, Kohlu, Khuzdar, and Lasbela districts of Balochistan. Initially, the most affected farming families were provided with first-necessity aid. Our field staff then added damage assessment missions and allocated flood appeal funds to support the home-rebuilding efforts."
Hafiz Muhammad Bakhsh, Manager, WWF-Pakistan
In the 2022-23 season, we onboarded 1,274 cotton farmers across the Baluchistan and Punjab region on the journey towards organic in a challenging context. Together with three Implementing Partners and two local partners, we developed market linkages, set up two seed trials, and welcomed OCA's first team member in Pakistan. We have also provided organic cotton farmers with organic fertilizers and bio-pesticides to produce the cotton. This support entails saving costs on cultivation, improving soil and crop health through biological methods, reducing the threat of chemical contaminations, and improving the area's environmental health.  
We are committed to the future of Pakistan and its organic farming communities. Through collaboration, we are driving the growth of organic production in Pakistan and investing long-term toward a healthy and thriving organic cotton sector.